---
Horacio "El Negro" Hernandez – Cuban Rhythm Master
Course Price: €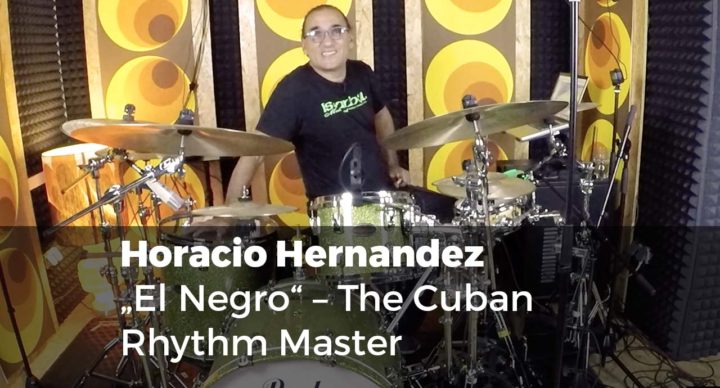 Course Features
Drumtrainer Mitgliedschaft
Course Details
Horacio "El Negro" Hernandez - Cuban Rhythm Master
In this segment we are very proud to be able to present the multiple Grammy winning artist, Cuba's drum hero #1 Horacio "El Negro" Hernandez. Horacio chose to do this tutorial in form of an interview, which he calls a "Didactic Party". ;-)
El Negro talks about drums, afro-cuban music, clave, coordination, technique and everything that is involved in our craft.
Furthermore Horacio and Cuban Timbalera Katrina Martinez Marrupe perform a stunning duet and El Negro lays down another four amazing solos.
Get inspired by his wonderful ideas, concepts and the infectious rhythms of this  amazing musician… Enjoy!