---
Insights of a Legend with John JR Robinson
Course Price: €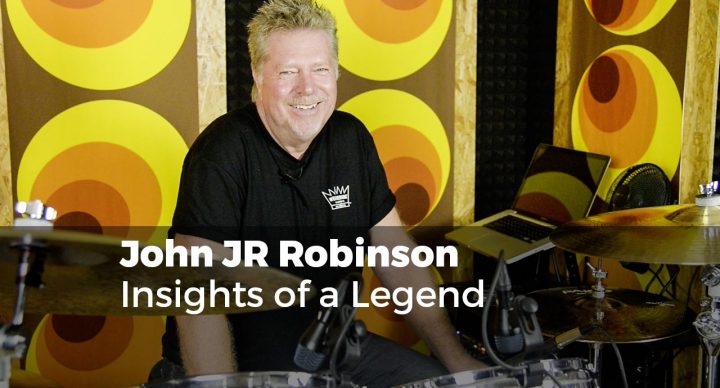 Course Features
Course Instructor:
JR Robinson
Difficulty:
Fortgeschritten
Course Details
Insights of a Legend with John JR Robinson
Known as the most recorded drummer in history John "JR" Robinson has worked for pop music giants like Michael Jackson, Quincy Jones, Chaka Khan, Barbra Streisand, Eric Clapton, Madonna, Steve Winwood, Lionel Richie and most recently Daft Punk. JR's motion picture credits include The Bodyguard, Father's Day, Free Willy, Hercules, Independence Day, Jerry McGuire, South Park, Rush Hour 2, Pirates of the Caribbean and many more. On top of these credits JR has also recorded with jazz and fusion artists like George Benson, Jeff Lorber or Sergio Mendes. JR discusses and demonstrates the following topics in five teaching segments:
Changing a snare head and tuning the drums
Song "Rock with you" by Michael Jackson
Playing Ballads
Anatomy of Grooves
Song "Hold On" by TRW
In the interview section JR gives almost one hour worth of answers to many questions about his stunning career like his childhood in Iowa, studying in Berkley, his band Rufus and Chaka Khan as well as what it is like working for giants like Quincy Jones, Michael Jackson, Steve Winwood, Hans Zimmer and many others. He also breaks down some of his most popular drum grooves and intros, tells secrets about certain studio sessions and how he came up with his unique and funky but always song serving drum parts. This guy is a true drumming legend and a "must-hear" for every drummer.