---
Private Lessons with Thomas Lang – Part 2
Course Price: €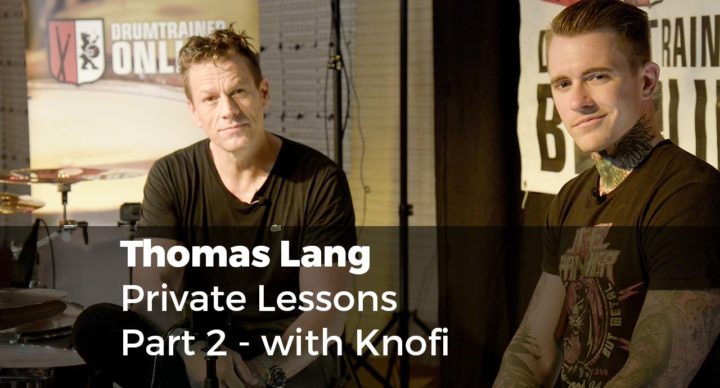 Course Features
Drumtrainer Mitgliedschaft
Course Details
In this lesson Thomas and his student Knofi are working on developing the left foot, in order to developing more independence. They combine different excercises in order to save time, while practicing. Further topics are:
Combination of different time meters
Practice efficiency
Creative use of your left foot in grooves,
Ostinato excercises between right foot and left foot
How to develop left foot independence
Enjoy almost an hour, filled with loads of inspiring exercises plus another stunning solo of the amazing Thomas Lang!
---
More Courses by this Instructor
---